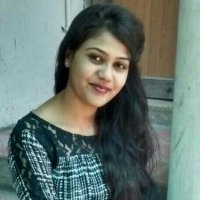 Shubhangi is a talent hunter, who likes to connect with people everyday through different social media platforms for amazing opportunities. She love meeting new people, travelling and hiring the great talent to fulfil the requirement :)
Well, she strongly believe that learning is the part of life that never ends and it's everywhere.

Lastly, her favourite quote which always hit her

"The journey of thousand miles has to start with a single step"