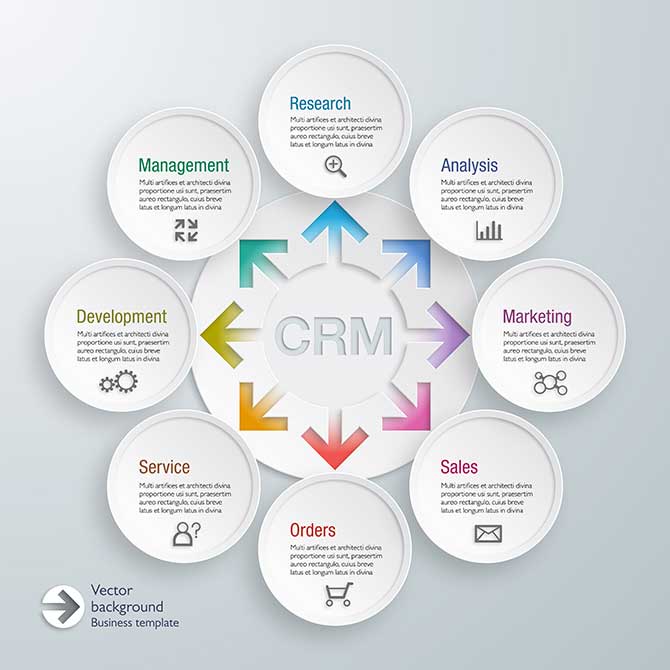 If you are a digital marketeer in a B2B organization or the CEO of a medium sized business selling directly to a customer, hunting for the best CRM solutions is indeed the need of the hour. The integration of CRM with web technology has come as a breakthrough in business process automation. Now you can monitor and manage your contacts, existing clients and leads generated through marketing campaigns on social media platforms without any hassles. With the conventional "on premise" CRM software giving way to cloud based CRM solutions, data management and sales force automation has become easier than ever before.
An "On-demand" CRM or an SaaS CRM alternative can be smoothly integrated with an automated marketing platform or a CMS based website. Here we look at some of the best enterprise level CRM Integrations for your Drupal website that will help you create a sound CRM strategy for your business.
Webform CiviCRM Integration (CiviCRM)
An open sourced CRM that specializes in Constituency relationship management, CiviCRM is a suite of CRM software specially focused on delivering solutions meant to manage and track online subscriptions and contacts.Webform CiviCRM Integrationis a form building module meant to seamlessly integrate CiviCRM with your Drupal website. This module adds fields of your choice to the webform along with an ability to auto-fill forms for the logged in subscribers and anonymous users.
RedHen CRM
Although a self-contained and customizable CRM software, RedHen CRM also serves as an integration point for other enterprise CRM solutions like Salesforce and Blackbaud. A Drupal Native CRM, RedHen has a structure that resembles Drupal Commerce. This CRM can be configured and customized based on an organization's unique business needs.
Salesforce Suite
Salesforce CRM is a comprehensive CRM solution meant for tracking customer information and interactions while generating and nurturing more leads. The CRM automates an end-to-end sales process that begins with lead nurturing, moving on to the sales-ready phase where the leads get routed to the sales professionals. The Salesforce Suit of modules allows for a seamless integration of a Drupal website with Salesforce CRM as the Drupal entities like nodes and files get synchronized with Salesforce objects to push Drupal data to Salesforce and to import data from Salesforce.
Webform2Sugar (SugarCRM)
The range of SugarCRM products is meant to create an engaging interface between a client and an employee for better engagement across different platforms. A highly customizable CRM solution, SugarCRM is available in both on-premise and cloud versions. The Webform2Sugar module integrates SugarCRM with a Drupal website as it facilitates the capture of webform results that emerge as leads in SugarCRM. The powerfulautomation tools offered by SugarCRM get integrated with your Drupal website to improve customer experiences, spearhead productivity and reduction of operating costs.
Zoho CRM
Zoho CRM is a suite of business applications meant to provide office and project management solutions that include invoicing and recruiting. It lets you capture leads from your website by scanning the visitor data while you create contact strategies. It also lets you streamline your workflow by automatically assigning leads to your sales personnel. The Zoho CRM suite of modules provides for the integration of Drupal with Zoho CRM. Drupal objects like nodes and Ubercart orders can be synchronized effectively with Zoho CRM modules.
The SMEs can benefit from the highly scalable open source CRMs that make the integration of business process automation solutions, an effortless task. In addition to improving the communication process, a CRM software provides a holistic set of solutions based on predictive analysis, where a business gains actionable insights by identifying customer behaviour patterns. In short a CRM has managed to fuse together the customer service and sales processes to help organizations design optimized CRM strategies while reducing costs and huge investments.
If you have decided to opt for a particular web-based CRM solution for your Drupal website, let us guide you through the implementation process that will see the CRM software up and running in no time.We at Valuebound understand your diverse business needs that may range from creating corporate social networks to eCommerce websites or even community portals. Our enterprise level web solutions are crafted to meet your specifications. For further details on our Service offerings pleaseContact Us