Personalization isn't a new concept. The creator and project lead of Drupal, Dries himself believes that "personalization and contextualization are becoming critical building blocks in the future of the web.'' Let's elaborate the concept of personalization first. 
Personalization is the tailoring of web content to match the user priorities. This concept revolves around finding a suitable method to enable the content delivery to users based on their preference as well as past behavior. So what steps we can follow to achieve an effective content personalization? Let's dive in.
Understand the Queries:
Firstly, it's important to know - what your customers are expecting from you. This may involve primary as well as secondary research, followed by an in-depth analysis, to understand the queries. This will help in persuading the users that the content you've provided is relevant and has utmost importance. Undoubtedly, knowing these queries can play a significant role in shaping the content structure you plan for enhancing customer engagement on your website. 
Know your Target Audience: 
This is yet another step that helps you to offer personalized content that best matches to your customers demand. A website can have thousands of anonymous visitors with their different usage pattern depending on their behavior, context, history and, filtration. Therefore, identifying your target audience should be one of the fundamental steps you must follow to achieve better content personalization goal.
Sort out your content types:
The next step is to sort out the content types according to the needs of the users individually. Let's take an example. 
Let's assume, we have three users, say - A, B and, C. All these users have their own individual priorities and histories. Some amongst them may be accessing the content on a mobile while others on the web. And perhaps one may be interested in online shopping, others may like daily updates over your site and so on.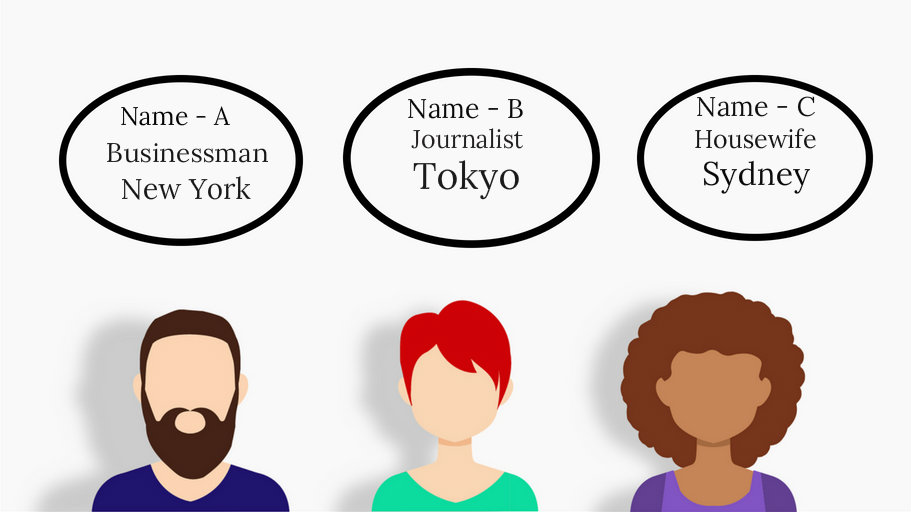 So, what do we do? All we need here is to classify the content according to consumer needs with the right personalization tools and align it to the portal accordingly.
Develop a Content Strategy:
Now, that you have a fair idea about your target audience and their personas, devise a strategy to map the contents of your portal. This must be based on the defined customer persona, content categorization and the user experience on your website. The content should be engaging to hook customers. Otherwise, an irrelevant or boring content can stifle their interest resulting in higher bounce rate. 
Analyze the Market and Competition:
In the growing competition, it's important to closely watch your competitors and monitor their activities regularly. Conducting a regular analysis helps you to find out what your competitors are doing to enhance brand awareness and generate new leads. Further, this activity should reflect on your strategy too.  Here, a detailed market research can be used to develop and adopt more powerful optimization tools. Eventually, adopting these robust tools will help you in enhancing customer engagement and staying ahead.
Optimizing User Experience with Content Personalization 
As discussed, there are various steps to be followed for an effective content personalization. Also, the scope of this has become wider with a host of options available in the market today based on various recommendations. Let's have a look.
Web Analytics Integrated Personalization:
SaaS Tools for E-Commerce Personalization:
Personalization as a part of Web Development Platforms:
Tools for Marketing Automation and Personalization:
Enterprise level Business Personalization tools:
To sum up, digital innovation is taking power in this rapidly progressing market which makes it obligatory for firms to strategize their game plan accordingly. Using right tools and steps to personalize your content helps to enhance the user experience globally. It is also playing a vital role for businesses in expanding their B2B relations and even invoking user trust.
Working on a new project? Get in touch with our Drupal experts today for a hassle-free web development.
Image Credits: 
https://www.freepik.com/ 
https://pixabay.com/