Optimize your Email Marketing Campaigns : Five Automation Tools that Drupal Integrates With
We have seen the digital age unfold at a rapid pace in the last decade with newer technologies taking over the evolving digital marketplace. Marketing campaigns today are spearheaded by tools that range from basic email marketing software to sophisticated cross channel campaign tools/marketing platforms. While investing in an Email marketing software it is crucial that you have already analysed its features, drawbacks and price points. Here we have a look at some popular email marketing solutions that you can integrate your Drupal website with.
Wildfire Email Marketing Platform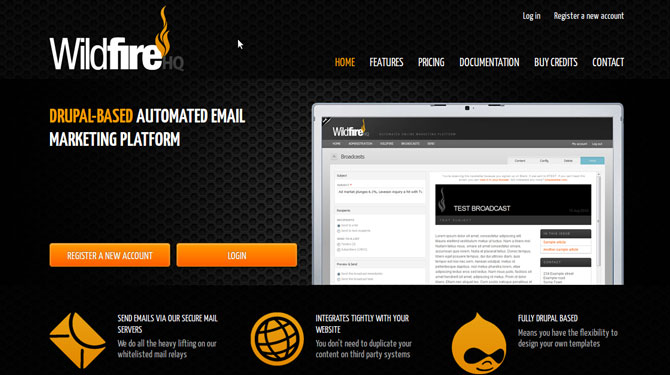 An easy to use email marketing system, the Wildfire Email Marketing Platform readily integrates with a website to let you send bulk emails to the subscribers. The client module for the Wildfire platform runs as a part of your Drupal website and provides you with multiple features like mail template, list management and job tracking tools. The entire mail creation process is automated as Wildfire creates mails for you based on the choice of stories/articles that you want to include in your mail. A verification system ensures that the Wildfire broadcasts are sent to the correct email addresses.
Mailchimp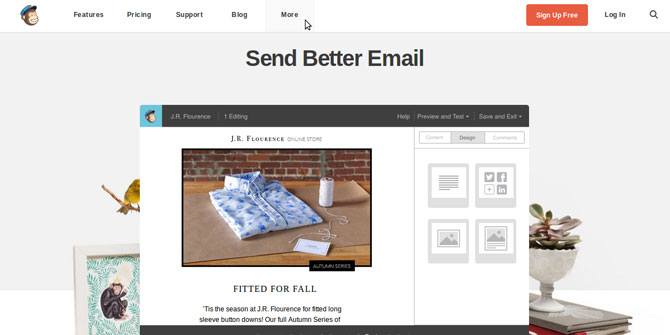 This email marketing application lets you choose from around 400 templates along with a drag and drop editor for easy to frame, aesthetic email layouts. The additional advantages of using the Mailchimp email templates is that they are optimized and responsive for mobile devices. You can easily code your email directly with the help of HTML and inline CSS. The fact that Mailchimp uses an open API makes it easier for other softwares and platforms to integrate with it quite easily.
The Mailchimp Modulelets the Drupal based website users to manage and control the email list that they want to be included in. It lets you generate and send Mailchimp email Campaigns from a Drupal based website. The core module provides all of the API integration functionality with the option to add your MailChimp API key and get the settings right.
Campaign Monitor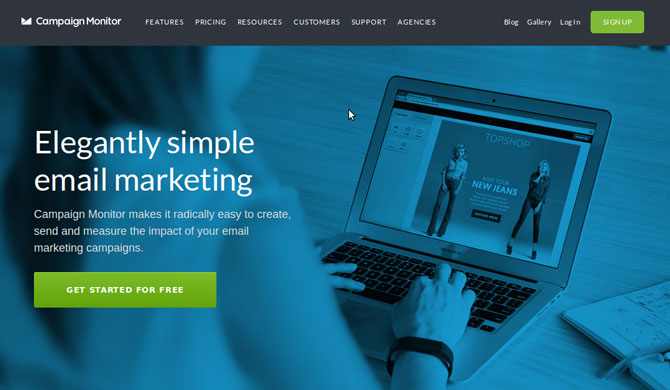 Another email marketing tool that is easy to use and quite efficient in keeping the data well organized, Campaign Monitor also lets you exercise creativity while crafting presentable emails. It offers you the options of using preset templates and customizing the template designs. The option of using the HTML code while formatting. It comes equipped with a great user interface, reliable mail delivery and various integration options.
Campaign Monitor integrates easily with Marketing Automation tools like Salesforce. Other interesting features include the option of sending a split test to gauge the reactions of people to different content/ topics and senders. An email can be previewed to see what it will look like on a different device and to ensure that the mail is delivered in accordance with the specific preferences of your audience. Your Drupal based website can be integrated with the Campaign Monitor API to provide the users with the option of subscribing and unsubscribing from an email list with the help of the Campaign Monitor Module.
Interspire Email Marketer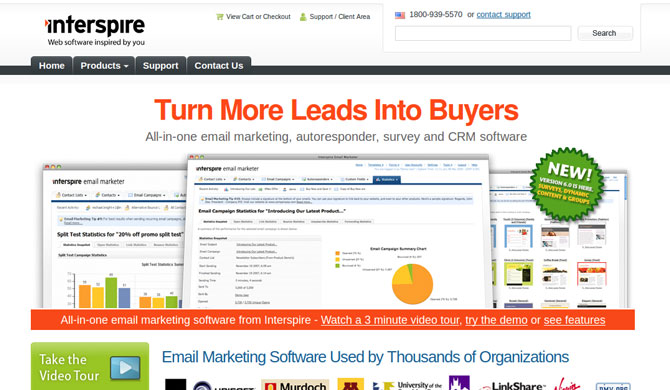 A comprehensive email marketing solution, Interspire lets you create and send mails letting you create and send mails while tracking the entire process along with the ROI from the email marketing initiative. It automates the entire process and also uses autoresponders to send personalized messages to your leads during different stages of lead nurturing. You have the option of removing inactive leads from the mailing list as the list management is an entirely automated process that ensures. This automation tool ensures that your prospects are kept in the loop and are sent follow up email after they have clicked open their first mail. There are multiple features like bounce processing and tracking feedback with customized surveys and feedback forms.
The EMF Interspire module is a valuable extension to the Email Marketing Framework Module and is meant to support the Interspire Email Marketer mass mailing platform. There is also a plugin available for Interspire Email Marketer (IEM).
Addemar Email Marketing Software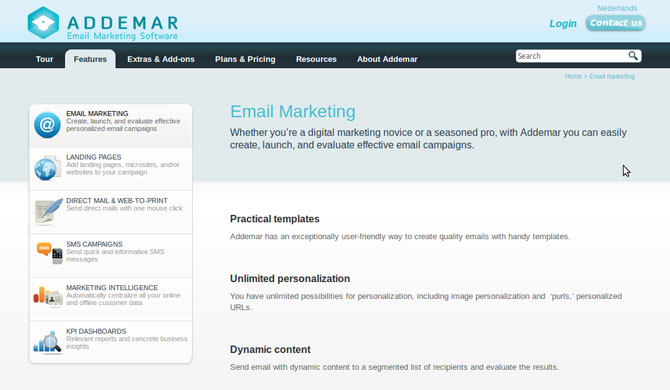 This email marketing application is equipped with an exceptional user friendly interface and handy templates to create quality emails. It has unlimited options for customization like image personalization and "purls" or personalized URLs. Addemar can be used to send mails with dynamic content to a segmented list of recipients with options to evaluate the results. You can further customize the mails with automation features wherein emails can be generated with reminders to help in tracking the feedback for them. It also issues an Interactivity Report and a deliverability report to measure the effectiveness of your email messages.
The EMF Addemar Plugin lets you integrate your Drupal website with the Addemar Email Marketing software.
Emma's Drupal email marketing integration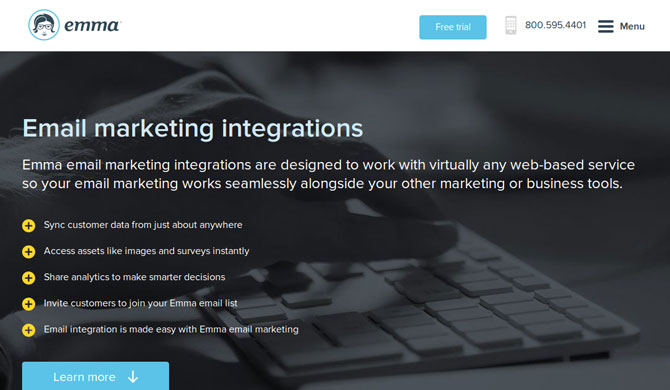 In case you have a host of events lined up every now and then, that you would like to communicate about to your subscribers on a regular basis, Emma's Email Marketing integration is the perfect solution for you. The special templates have been designed to send emails to the contacts informing them of the upcoming and important events.
Emma's Drupal email marketing integration lets you add Emma subscription forms to your Drupal Website in order to This tool is specifically meant for start-ups and small businesses and integrates easily with Google Analytics and other social media sites. It makes it an effortless task to interpret response reports from an email marketing campaign to help transform them into usable insights and actions.
With a wide range of email Marketing APIs to choose from, it gives you the freedom of extending the functionality of your applications by integrating the email marketing components for a seamless performance of the procceses. It would be good thinking to choose an email marketing application that is flexible enough to grow in sync with your organizational goals, accommodating a growing subscriber list and intermittent mass mail campaigns.
We at Valuebound understand your unique business needs to come up with custom enterprise level web solutions. For further information on our service offerings, please Contact Us.