Valuebound has released the Commerce Instamojo Payment Gateway Module to integrate Drupal Commerce with Instamojo Payment Gateway.
Instamojo is a payment solution that can be seamlessly integrated with a business website. Its remote checkout feature combined with the ease of using add-on services like Discount Codes makes it a smoothly functioning Internet Payment Gateway. It has found favour with some top of the line E-commerce vendors as it significantly improves the conversion rates when integrated with an e-commerce website.
Requirements:
# You need to create a merchant account with Instamojo.
OR
# Drupal 7.x +
- commerce module
- commerce_payment module
- commerce_ui module
- commerce_order module
Installation & Configuration
Step I
The first thing to do is to download and install the Commerce Instamojo Payment Gateway Module.This module will successfully integrate Drupal Commerce with Instamojo Payment Gateway. The module should be placed in /sites/all/modules to create a path [DRUPAL-ROOT-FOLDER]/sites/all/modules/commerce_instamojo], before enabling it on a Drupal Commerce website.
Step II
The module needs to be enabled before it is configured at admin/modules.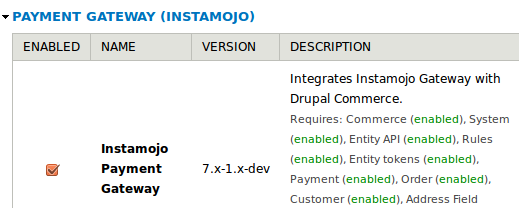 Step III
After enabling the module the next step is to configure it by clicking on the Configure link :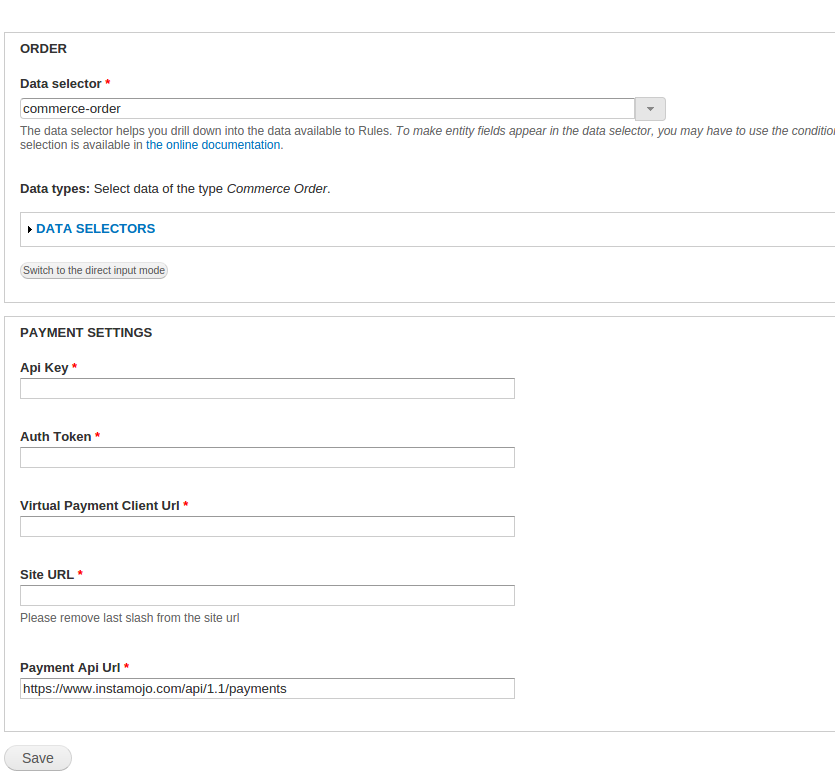 Step IV
After the module has been configured the next step is to choose Instamojo Payment Gateway as your payment method.
You can download the module here. Valuebound is a regular contributor of code to the Drupal Community. We at Valuebound understand your unique business needs and cater to them with our enterprise level web solutions. For further information on our service offerings or customizing this module, please Contact Us.
Disclaimer : The brand names and logos used herein are the sole properties of their respective owners. None of the listings here are intended to imply any endorsement or direct affliation with respective companies.