For a Digital Media website, expanding business to another language is a quite challenging and tough task to deal with. It makes you re-evaluate your CMS . A lot of questions come forward while you take the decision. Firstly Why? But now that you know you want to translate, you think, What all should we translate? How will we handle pages in default language? What components do we add? What services to use and how to maintain pages?
A major chunk of content these days is written, managed and stored with the help of a CMS or Content Management System (CMS). Selecting the right CMS at the beginning of expansion into a multilingual site ensures that the website and its contents are effectively managed and displayed right from the beginning.
# 1 What  is the potential of a Multilingual Website?
It is no more a shocker that the global organizations which manage Digital Properties support multiple websites in multiple languages which is much more difficult done than said. In today's market there exists a lot of choices for one to select a CMS,but very few which allows easy editing of content and full edit options, most importantly ease of use for the users. Drupal comes with powerful multilingual feature.
#2 When is Drupal the right fit for your need?
Drupal 8 comes with a ton of features to perfectly suit your best needs, it has evolved over time and has solved a lot of complexities from Drupal 7 and its Multilingual capabilities are come in-built in core. In my previous blog post, we discussed about the need of Multilingual website and the right time to go for it. In short When you have a media website with visitors from language background other than your default, it's best to switch to a multilingual website to ensure you do not lose your business and have a continuous growth.
#3 Why Drupal is exactly what you need?
With a website which has the capability to shape itself to the language of choice across any platform is the need of the hour. Drupal 8 comes with this powerful feature which will enable your business to reach to a larger audience. It comes with a powerful multilingual feature which helps translation into regional content and local languages and can be easily implemented. The multilingual feature comes with more than 90 languages and is applicable to all fields, forms and messages. Not only this but it also comes with a built-in translational core. Assets, like files or images, can have be assigned to a language or shared.
The challenge with translating sites with Drupal is none. It requires very less manual work. Once you add more content, all of it is scalable, it can cope and perform under a demanding workload. A system which scales well will be able to maintain or even expand its level of performance or experience when tested by larger operational demands which media sites go through more often than any other sites.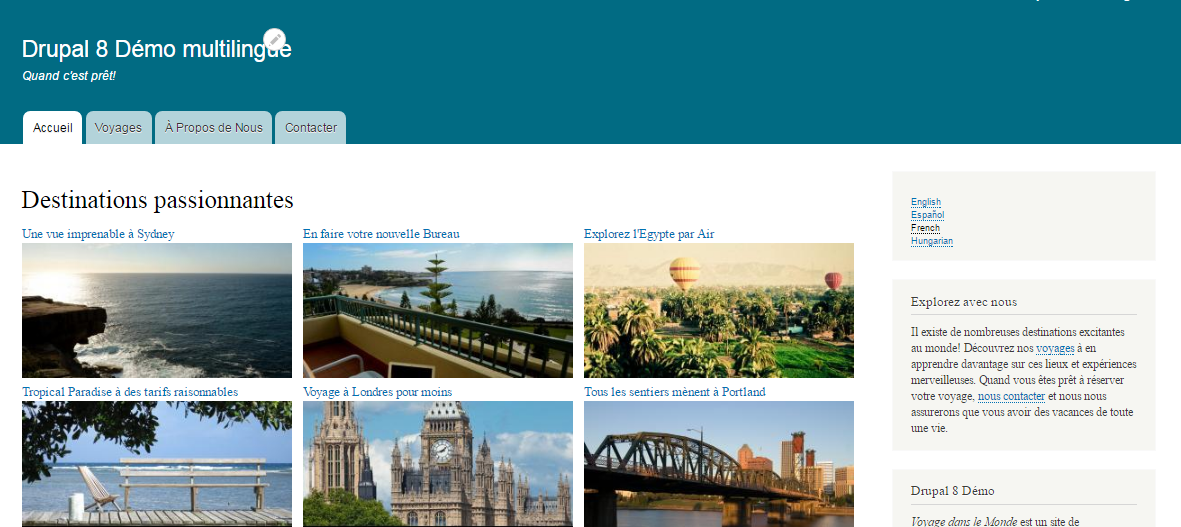 #5 What makes Drupal special for Multilingual Websites?
It is quite different than the popular CMS translation plugins. It doesn't make you waste time on creating new pages, new menus and so on. It also doesn't only translate "content", it lets you translate all things that you "see" on the front-end of your site (including text,forms, error messages and more). Drupal 8 hands out extensive multilingual features right out of the box. The admin interface has built-in translations.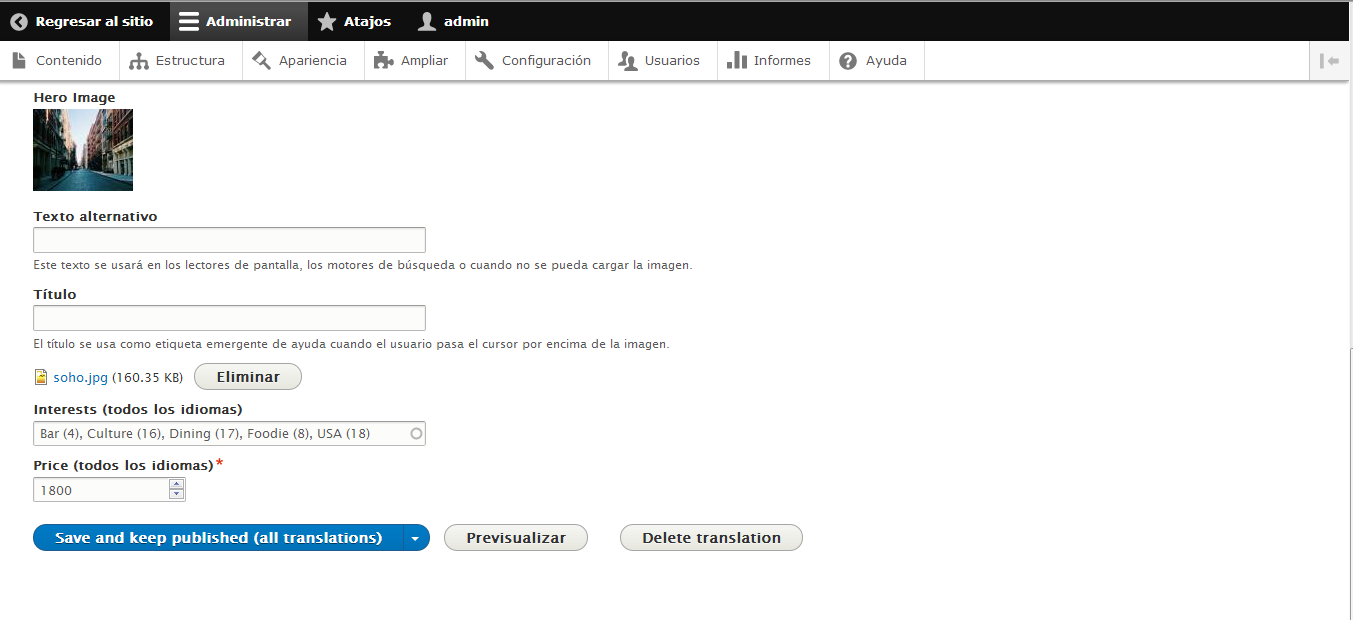 Translate all things
It is Multilingual first: Auto-detection of language and auto-downloading latest interface translations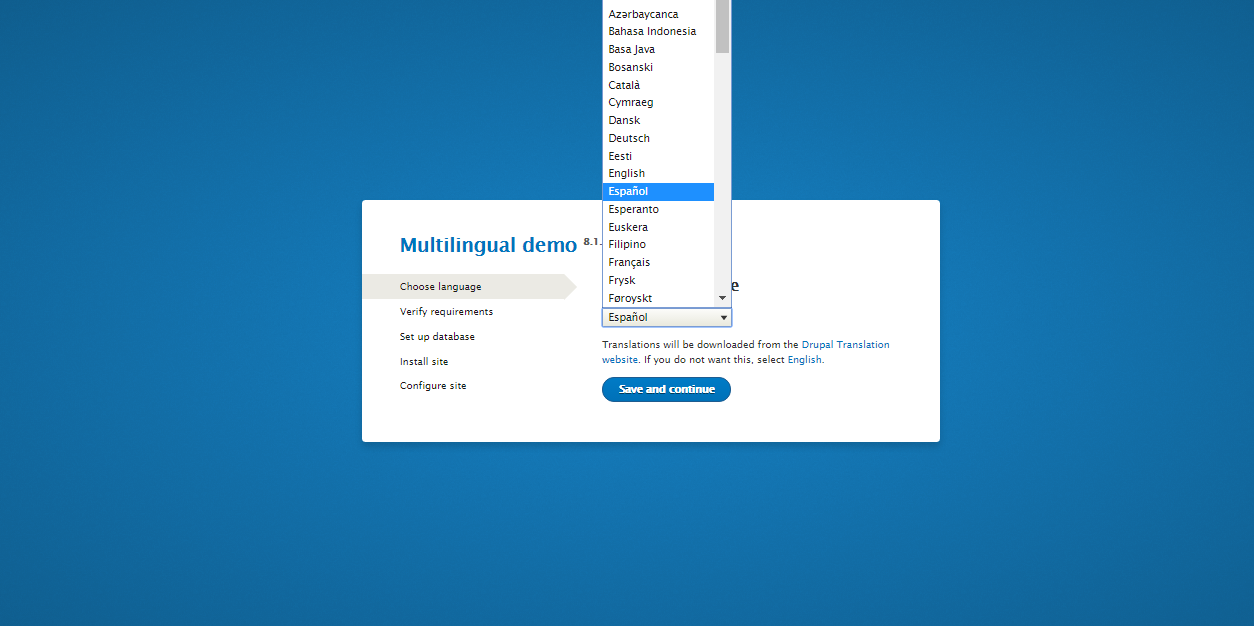 # 6 What things allow translation?
Drupal 8 allows all components from configuration settings to menus, views and field values.  It allows user to select operations based on language options.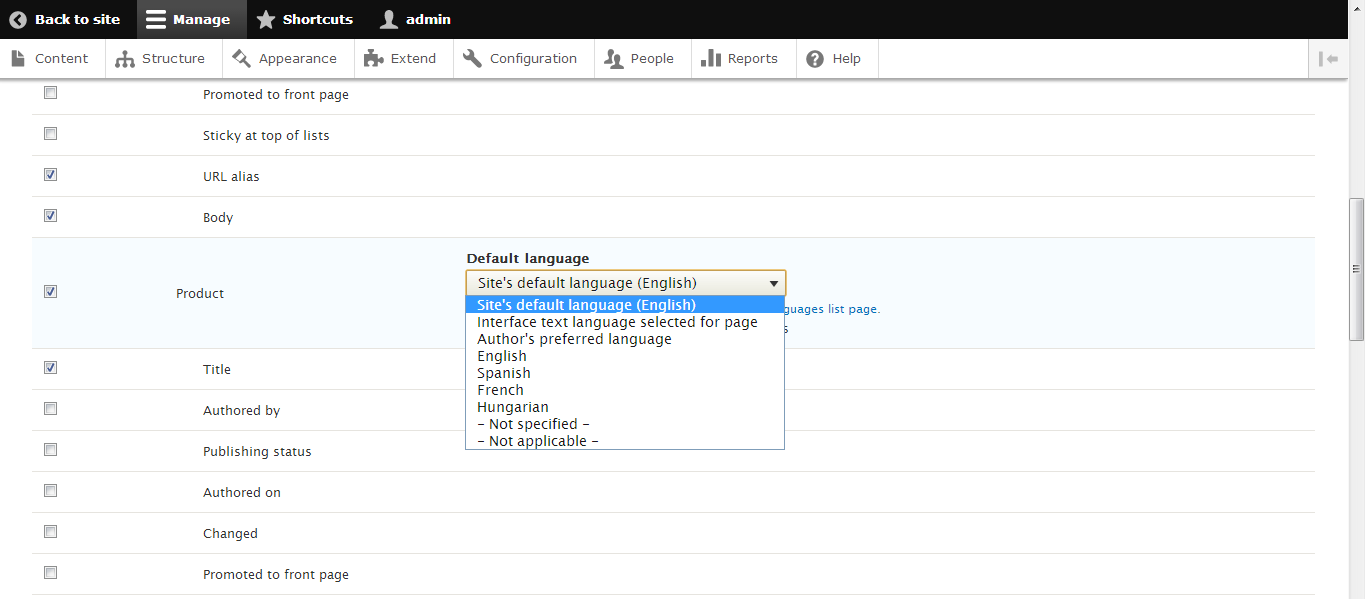 For content entities like taxonomy, nodes and users it is also possible to change visible language selector options to default or of another language.
#7 What are the Key Features?
Improved functionality of Multilingual is the another feature of Drupal8. With Drupal8 you can:
Multi-Translate all things in the system which has built-in user interfaces.

Build web pages with Views language filtering and block visibility.

Get automatic software translation updates from the Drupal community.

Add a language selector to your site

Auto-determine the visitors language.

Choose what not to translate

Install in 94 languages

Overview screen for translators, contextual translation tabs for site builders

Protected local, custom translations which are exportable

English can be removed, no more to be default
Having a website work it's inside out in Multiple languages has never been smarter and more user - friendly
The team at Valuebound has experience of working on high-traffic multilingual Drupal websites. If you're looking for getting an understanding of how your website will do in Multilingual, let us know.