Improving employee engagement by 1000% for a Cloud Computing Organization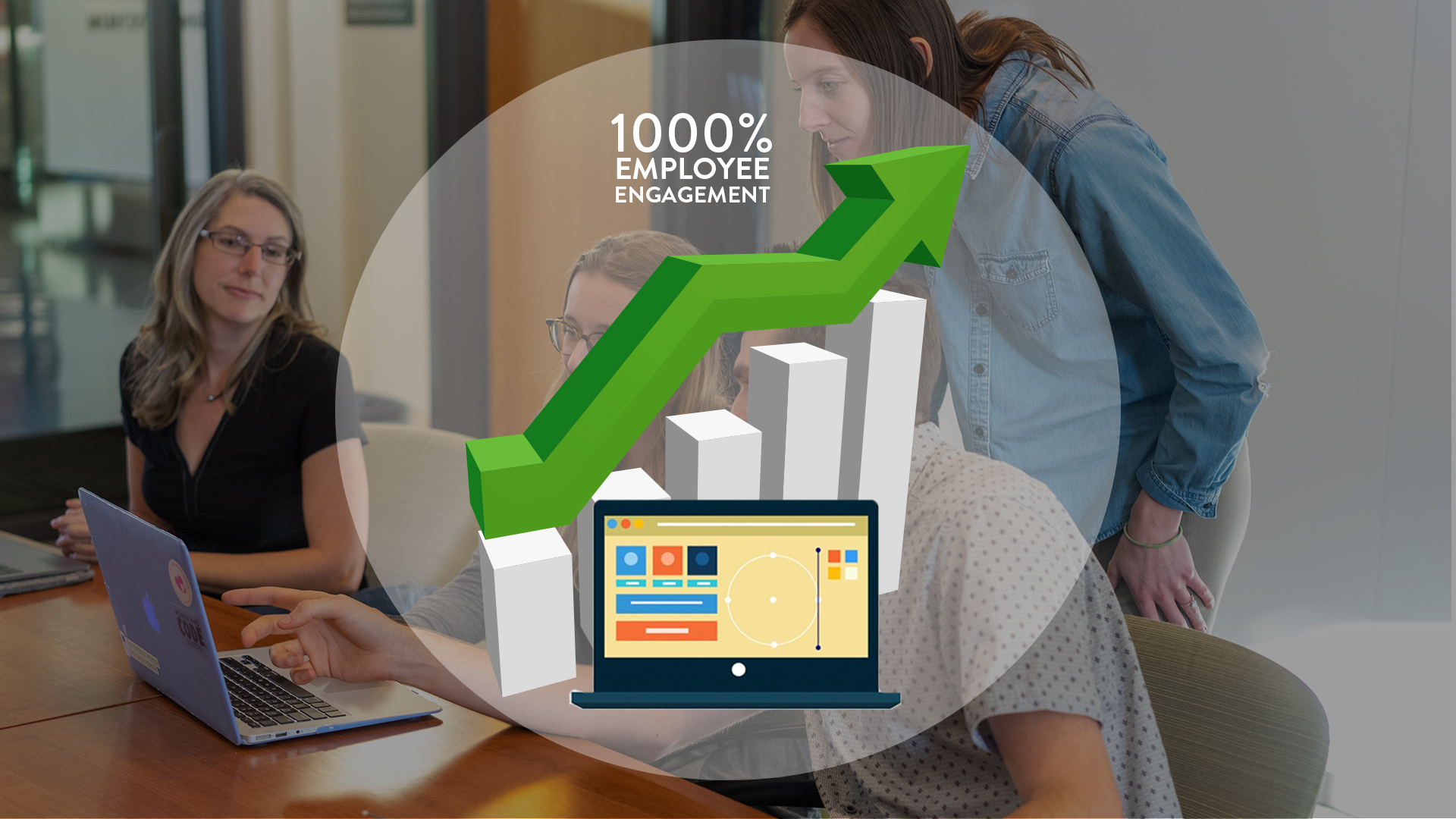 Intent to build a new-age digital experience platform for their employees, the client wanted the most user-friendly content creation and device friendly consumption platform for their employees. Valuebound and the client's IT team decided to start the journey by getting the global team's feedback, understanding their diverse employee's needs, and content governance requirements.
Project Duration: Ongoing Project from 2 Years
Team Size: 1- 5 Members
Team Structure: Drupal Developers, and Drupal Architects.
Problem being faced
The company believes that software has the power to unlock new opportunities for people and our planet. We look beyond the barriers of compromise to engineer new ways to make technologies work together seamlessly. Our compute, cloud, mobility, networking, and security offerings form a digital foundation that powers the apps, services, and experiences that are transforming the world. Since their founding over two decades ago, our 24,000+ employee community and ecosystem of 75,000 partners have been behind the technology innovations transforming entire industries – from banking, healthcare, and government to retail, telecommunications, manufacturing, and transportation.
During the discovery phase of the engagement, our team conducted a digital experience solution evaluation to meet the demand as per the extensive global employee survey and content governance requirement set forth by the company. User Personalization was a critical requirement for a better and unique user experience.  We designed a content creation process that needed an intuitive user experience, so a widget-based page layout builder was suggested.
We used several new Drupal 8 features to simplify website management, improve the content editing experience, and maximize utilization of the platform. We implemented Layout Builder with widgets as design elements as part of the page composition process, with the facility to drag and drop to give real-time visualization of each web page as it is created.  Personalization Engine Identified users and their overall profiles (or Persona) to prioritize and present them with the most relevant personalized content as fast as possible. Coveo's inherent capability was used to achieve targeted, personalized, and secure search results. Achieving on-demand workflow while remaining within a predefined model was accomplished by providing the SPOC with a Self Service Interface to configure. 
For Analytics of user engagement, we built more than 5 dashboards across digital properties, where we captured visitors across multiple 'Attract' channels such as e-mail, search, etc., and facilitated measurement of engagement KPIs using data connector integration for Adobe Analytics and Adobe Campaign.
Enterprise Level Tool Integration with Notifications was achieved by integrating various tools/services into the intranet core. Notification feature provided as a widget and also as a service directly on the portal. The portal was integrated with social platforms such as Facebook and Twitter.
 
Insights & Other Learnings
We are indeed glad we worked with Valuebound team for our intranet redesign. The team has great strategic, creative and out of the box approach to complex business problems. Ability to respond to changing business needs and the agility in delivery has been outstanding. The results of this partnership is evident with a greater satisfaction levels from our colleagues post the redesign.
IT Director
Wrap up
Our developers and architects worked to create a dependable support system which was functionally and reliable. We created a system for VMware that enables them to engage with their employees at various levels. We also designed a system that helped them to simplify their process of publishing content.