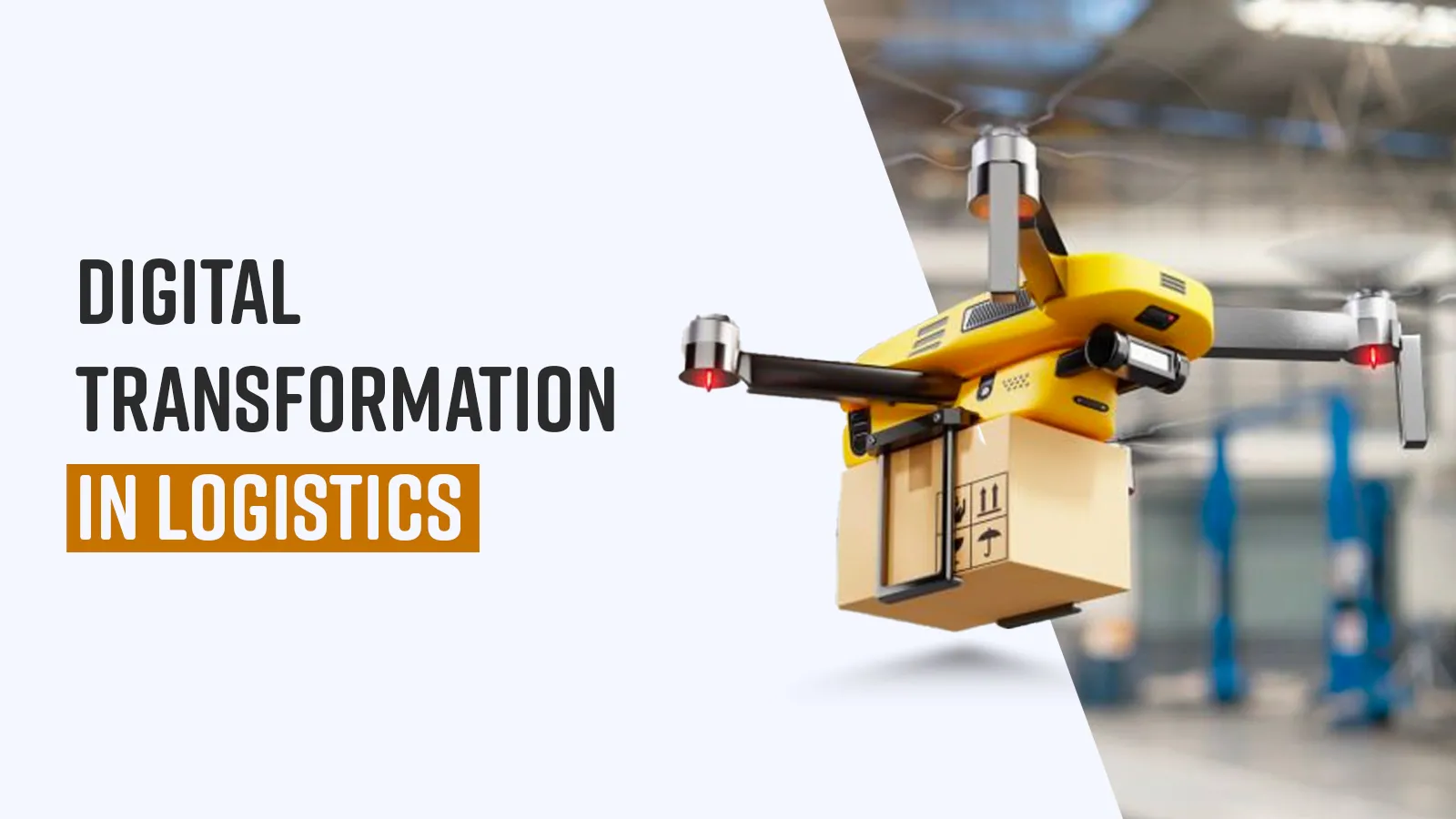 Digital transformation in logistics
Global supply chains have remained buckled with delayed deliveries and increasing costs under the unprecedented demands and constricted logistics capabilities over the last few years. Since 2019, there has been a 300% increase in the global container shipping rates, according to McKinsey, and even higher in key logistics routes like Asia–North America and Asia-Europe. Other key challenges that logistics companies face are failure to incorporate best practices and lack of coordination between warehouses and transport functions, inefficient use of vehicles and space.
To solve these challenges, digital transformation in logistics is now a much sought-after practice to increase rapid cargo delivery capabilities, improve last mile service, distribution network, supply chain execution, and most importantly, customer experience. Gartner suggests that "38% of organizations are improving supply chain technology to support end-to-end processes," With digital technologies like advanced analytics, automation, artificial intelligence (AI), cloud-based data mining, Internet of Things (IoT) available with much improved implementations, logistics companies are ready to upgrade from status quo and be data-first enterprise.
60 percent of the respondents of Indian supply chain organizations said Industry 4.0 initiatives have now become more valuable, as per a McKinsey study. Industry 4.0 initiatives are defined as data and technology induced transformation of manufacturing and related industries.
Many early tech adopter companies are finding success in automating logistics already. Across e-commerce, the future of profitability lies in improved logistics. It is estimated that out of every $100 in e-commerce sales, e-tailers' in-house logistics units are now collecting $12 to $20, which is a massive increase from the $3 to $5 spent on logistics in a typical brick-and-mortar-retail operation as per McKinsey.
Gartner suggests logistics firms need to adopt a three step process of Automation, Augmentation and Autonomy, leading to supply chain autonomy. Let us dive deeper to understand how. Chief supply chain officers (CSCOs) and heads of strategy at logistics organizations can prepare their organizations with this strategy.(Fig. 1).

Roadmap to digital transformation in logistics
Automation
Robotic Process Automation (RPA) tools can assist businesses having shortage of workforce to improve  operations without needing further manpower. In fact, transportation-and-warehousing industry shows the third-highest potential for automation, says the McKinsey Global Institute.
As AI overtakes a lot of repetitive activities that logistics perform, we speculate that automation could be a solution across several operations by 2025. Some key examples of the use of automation in logistics include autonomous vehicles which can navigate the aisles, automated high-rack warehouses, managers using AR goggles (augmented intelligence technology) to oversee the entire operations, and coordinating with robots and humans.
Wider use of Internet of Things (IoT) devices in logistics companies can help them with self-monitoring of transportation fleets. Enhancing fleets with interactive navigation systems, adaptive cruise control, and autonomous vehicles can ensure accuracy and consistency in service, while enabling standardization.
Some of the logistics technology developments which are visible in the industry are reflected in the use of VR-AR applications, Advanced Resource-Scheduling System, and Advanced robotics. (Fig.2).

 
Augmentation
During this phase, the professionals should launch aggressive and more holistic initiatives which are also tightly packed with operations and business objectives. Cloud-based data mining, analytics systems, and Artificial Intelligence (AI) are key digital solutions for improving customer experience, supply chain execution, and last mile service.
Cloud-based solutions and advanced analytics tools can harvest real-time data, and convert it into business insights for supporting decision-making, and performance evaluation.
AI algorithms can be used in logistics to consume geospatial, supply-chain, customer, and third-party data for taking decisions on next action, whether for customer interaction, yard management, or supply chain planning.
Blockchain solutions in logistics can help in streamlining data. It helps in increasing visibility for shipments. 
This kind of digital ecosystem in logistics helps calibrate accountability, and ensures data security. Logistics companies also derive benefits of data latency elimination, and cost rationalization.
Autonomy
At this stage, Leaders should implement human augmentation strategies to digitize logistics and add key value from the perspective of logistics-technology (LogTech). Such gains will erupt from two sources-
From optimized efficiency due to improved operations, and
Better quality of data, which would create monetization opportunities
Algorithms would allow logistics companies to optimize pricing and current rates, which will especially help with active spot-market prices. Use of software-as-a-service (SaaS) solutions will enhance customer experience due to improved supply chain visibility and better forecasting of customer behavior. While the algorithms create opportunities for improvements, logistics professionals can handle exceptions easily.
Recommendations
In spite of current disruptions logistics companies face, they can take well-informed futuristic technology decisions like below to improve profitability:
Use a strong process for identification, evaluation, selection and deployment of innovative technologies
Select technologies which align with your business objectives, operations, and which can positively impact your business performance
Include factors like risk tolerance and maturity in your assessment
Recognize bundled or sequenced technologies, which can work together to deliver results.
We hope our blog provided  clarity on the global logistics situation, and offered a useful perspective to the logistics executives on the digital transformation. Please get in touch with us to learn more on how we have helped companies in their digital transformation journey.