The Lead nurturing process plays the part of a catalyst that triggers the movement of leads down a sales funnel. Apart from the momentum it provides, lead nurturing gets the conversation going with prospects as they move through different phases of lead conversion to becoming "sales ready". Content Marketing has evolved into a critical resource that breeds familiarity and establishes trust in a B2B or B2C lead nurturing initiative.
The relevancy of your content not only establishes your credentials as a "Go to Industry Expert", it also lets you have these brand conversations with your audience for improved engagement and eventual conversions. Here we have a look at some ways you can use Content Marketing to nurture your leads and improve your lead conversion rates.
# Content Mapping
When you are done creating some visually appealing content like an infographic or something more intensive like a video that in all probability is set to go viral, the next thing to do is to map your content. Content mapping lets you take the impact levels of your content notches higher than what regular promotion would do. Content Mapping from the context of buyer personas helps you organize content and create blueprints for content distribution through the right channels at the right time so as to resolve their queries and doubts at different stages in the buying cycle.
# Content Retargeting
Often regarded as a paid search marketing strategy, the prime aim of a retargeting campaign is to recapture the interest of your web audience and nurture them in the process. A Content retargeting campaign lets you improve brand recall to stay connected with your audience in order to help boost your engagement levels. A sound understanding of your audience's objectives will help your content marketing team in creating a retargeting strategy that leverages high quality informative content in varying formats. Blog post ideas sourced from active social media channels can be used to create consumable content that can be accompanied by strong calls to action to retarget your customers.    
# Drip Campaigns
Drip nurturing your sales leads gets easier when the prospects are nurtured to a sales ready state with the help of relevant information that is sent via emails over regular intervals of time. Content resources in varying formats are effective tools to kickstart a Drip Campaign which is largely an automated process wherein the information is literally "dripped" to your leads to keep them engaged and informed.
These drips can be customized according to the initial reactions of your prospects, for instance promotional drips can be designed to entice prospects with promotional offers while competitive drips can be targeted to lure your competitor's customer base. You can target a particular segment based on their preference/feedback regarding the frequency of messages, type of content and the format they would like to receive the content resources in. Marketing Automation Software automates this content personalization process by sending out emails at regular intervals during a drip campaign.
# Brand Storytelling/ Brand Journalism
A multitude of online platforms and other social networking sites let you tell stories and post brand messages through content. Social media is indeed a potent medium to deliver your business messages without an emphasis on direct promotion.The fact that the tone of your content resonates with your web audience is what renders your storytelling effective as it results in the brand message being shared across different channels.
Your content must be compelling and factual with a special emphasis on customer centricity so that it captures the emotional attention of your audience and encourages buying. Your stories must inspire change with the desired outcome being the driving force behind the direction of the story. A documented content strategy in the form of an Editorial Calendar ensures that your storytelling is consistent and right on track.
# Engagement Marketing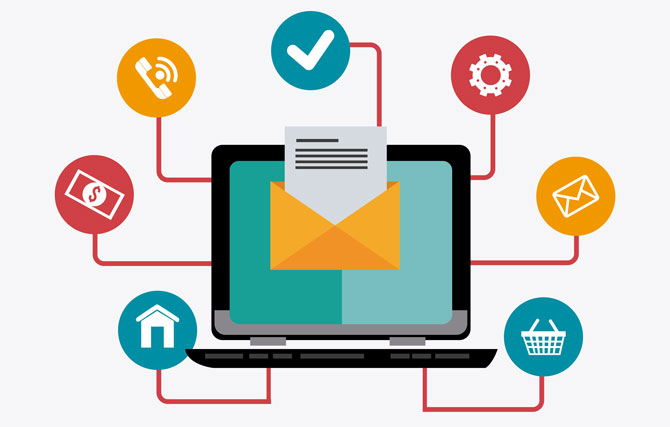 If your digital marketing campaign is not yielding results as you have anticipated, it may be the right time to review your campaign goals and evaluate the engagement metrics. With an ever-increasing usage of Adblock technologies by the online population, indulging in hard-sell by sending out self-aggrandizing messages through content marketing channels is bound to fall flat in the long run. Customer engagement should be the key goal of your content marketing initiative if you want to build brand awareness. While focusing on a narrative that is thought provoking and problem solving all the same, you can rest assured that your lead nurturing efforts will hit the target.
A lead nurturing campaign expects you to have a long term content strategy that addresses the need for a steady flow of content that can be repurposed based on a particular stage in the buying cycle. It is important that you get acquainted with your target audience's expectations and pre purchase behaviour patterns before a headlong dash into wooing them with promotional content and other offers.
We at Valuebound keep a tab on the latest B2B content marketing trends and developments to provide you with Enterprise level web solutions to boost your digital marketing initiatives. For more information on our service offerings, please Contact Us