Planning to attend next Drupal Camp? Here are 6 things you should look for
Attending Drupal Camps has always excited me, reassuring faith on open source platform for building amazing digital experience. Drupal Camp Pune 2017, which was held at Symbiosis Institute of Management Studies, was such an event. Though it is bit late but worth sharing such an amazing experience.
Considered I am fairly new to this tightly-knit Drupal Community where developers and other enthusiasts are quite active in sharing their learning experiences. In July, me along with my colleagues - Puja Kumari and Suchitra Kumari from Valuebound - participated in Drupal Camp, and returned with new ideas, challenged assumptions, professional relationship, and others.
Not to mention, it was an amazing time meeting professionals, Drupal enthusiasts, college students and job seekers. The Camp received a remarkable response from more than 200 participants as expected. For the event, Valuebound - Drupal services specialist, Bangalore was one of the sponsors along with Acquia, Srijan Technologies, Innoraft Solutions, QED42, Drupalize.Me and OpenSense Labs.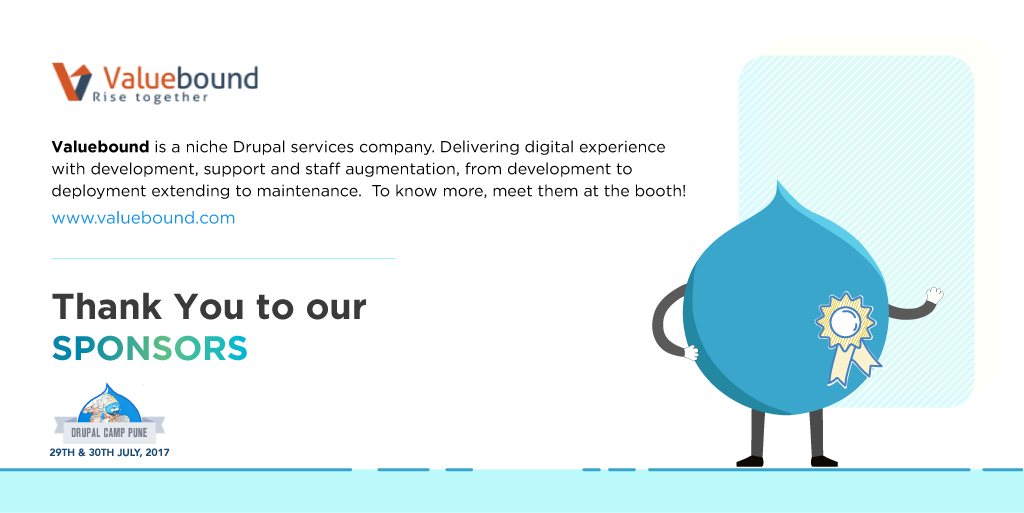 Here are the six takeaways from Drupal Camp Pune 2017:
At the camp, we met a lot of enthusiasts who believe in open source platform and looking forward to work in Drupal.
Seeing the enthusiasm and energy of Drupal developers, many recent college grads and experienced employees enrolled for the ongoing hiring process.
It gave us golden opportunity to meet like-minded people and understand how leading organizations leverage the benefits of Drupal to reach their estimated goals.
The camp also helped me in understanding the importance of teamwork, community, and contribution towards Drupal.
Most importantly, it was an awesome time attending the Camp and met people having the same destination but different paths to success.
Notably, there were some excellent sessions. One of the sessions by featured speaker Rakesh James, who spoke on "why we need to invest in Drupal 8 and its future", received great response from Drupal enthusiasts.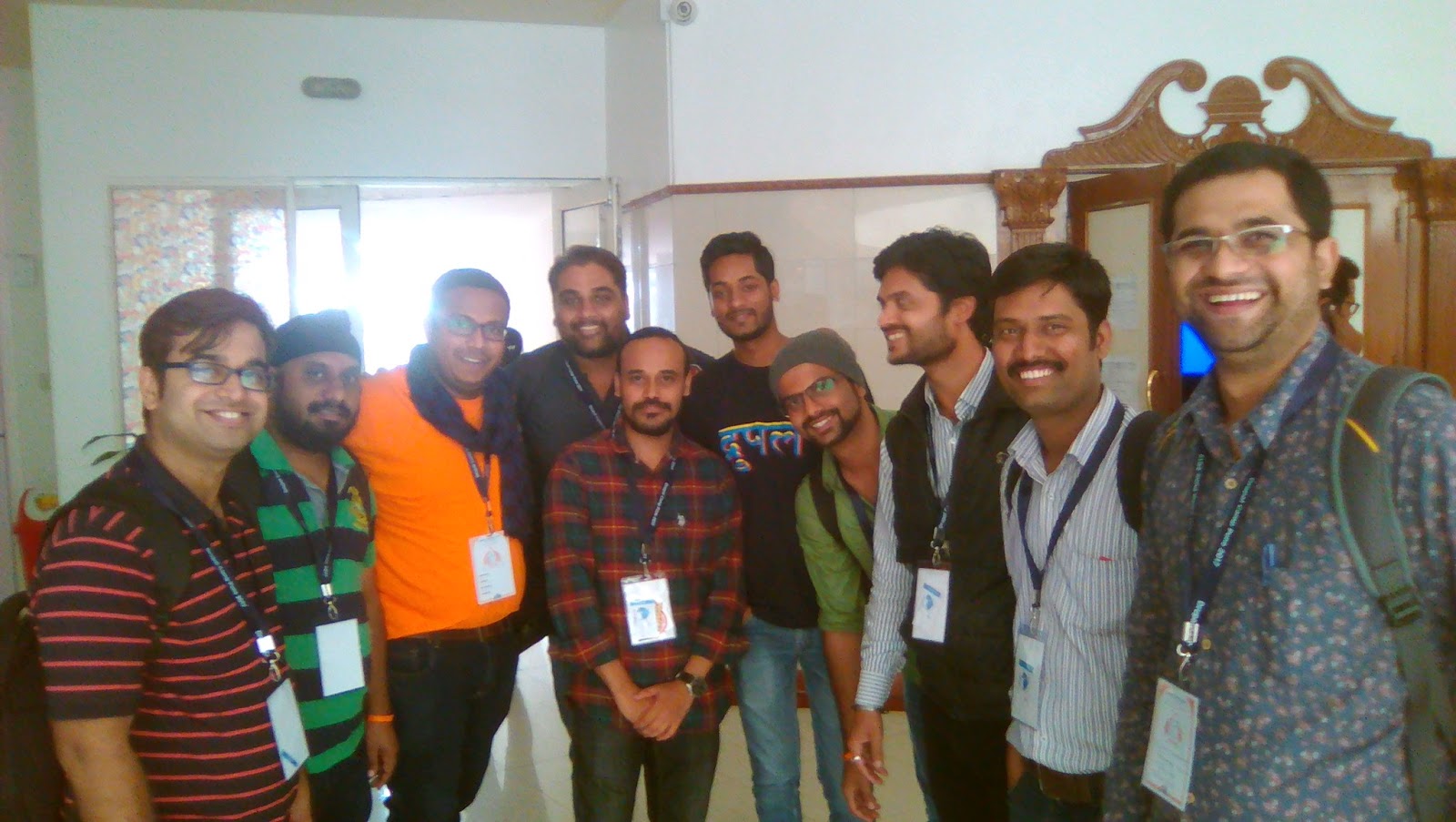 Following the session, we also hosted a range of fun-filled activities that engaged quite a lot of participants from the Camp. Many people also grabbed goodies as a souvenir.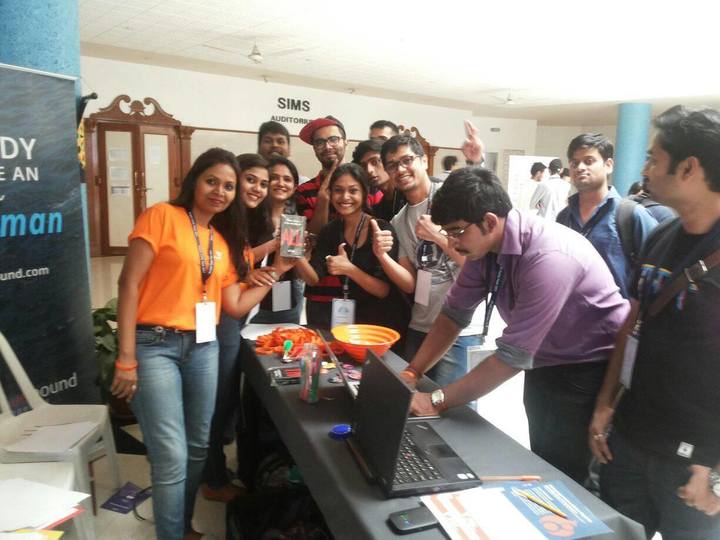 It was a great time to attend the event. The Drupal community is more than just drupal.org where everyone is happy to discuss problems and share ideas. Not to mention, it left a beautiful memory and inspiration for forthcoming community events. 
With this, we look forward to being hosts once again like Drupal Camp Mumbai 2017 and  Drupal Camp Bangalore 2015.